Data Management
Manage your data from start to finish
We enable our partners to unlock the value of their data
to improve lives and enable thriving societies everywhere.
The expanding variety, velocity, and volume of data available to organizations require flexible, scalable, and secure data management solutions. Our partners range from organizations using spreadsheets as their primary data storage mechanism to those using modern, serverless cloud architecture solutions.
Data Governance
Data should be your greatest asset — not your greatest liability
Governance mechanisms refer to the process, roles, structures, and functions that dictate how data are collected, processed, and generally managed.
We offer a suite of resources and expertise that help you create the policies, oversight, standards, and measurement controls to safeguard your data and leverage it for maximum strategic impact. Our rapid Data Governance Assessment enables our customers to assess their current ecosystem, identify their biggest vulnerabilities, and select areas for the largest return on investment and improve data speed, access, consistency, confidence, and security. We support our customers to establish data architecture councils to align digital and data needs across multi-sector stakeholders, develop costed work plans to enable digital transformation initiatives, and create data sharing agreements to improve transparency and oversight.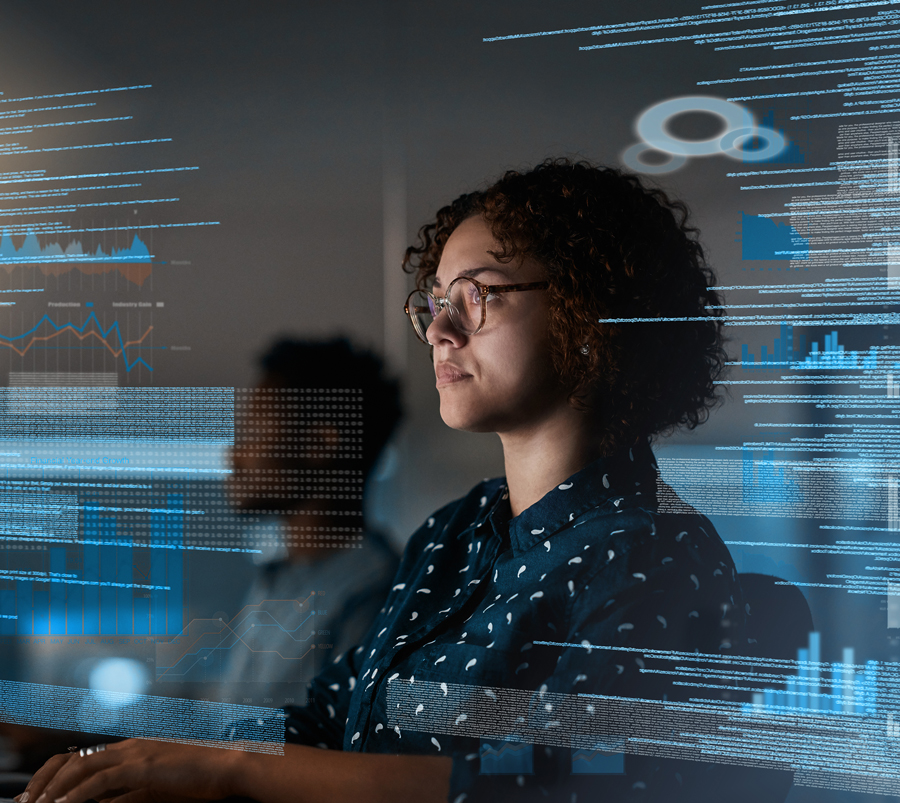 Integration and Interoperability
Align data across systems and tools to uncover new insights
Public health and development organizations are demanding more holistic views of their programs, making it imperative to integrate data across an ever-growing number of sources. Data integration improves program quality, collaboration, efficiencies, and what we like to call "Impact Return on Data" and it results in better and higher quality data available and accessible to those who need it, when they need it. We help our partners and customers obtain the most meaningful information available to them according to their business and decision making needs, whether it is at the point of service, at an organizational level, or somewhere in between. We support our customers to align data across systems, develop integrated data models, and introduce terminology services. We develop custom connectors, applications, middlewares, and integrated data warehousing solutions. We focus on ease-of-use, flexibility, and portability throughout the design process to develop sustainable data integration processes and solutions.
Data Architecture and Engineering
Enrich data to illuminate insights and drive impact
The sheer magnitude of the 'dataverse' has grown exponentially in recent years, with more and more data becoming available for use. Without common data integration and management standards, it is difficult to derive meaningful results from data. Our data architecture and engineering practices standardize how organizations collect, store, transform, distribute, and use data, turning raw data into reliable, actionable insights.
We help our partners improve their data governance by fostering policies, processes, and standards that make integrated analytics possible. We build optimal data models, introduce master metadata management, and create shared data structures to enhance collaboration. Where possible, we leverage automation to more quickly make new source data available to analysts. Data security is a priority and we are committed to meeting or exceeding our partners' security requirements and regulations.