Infrastructure and Application Hosting
Peace of mind with secure, reliable hosting
We manage all your infrastructure and application hosting needs so you can focus on the mission, not servers.
We provide full support for all your IT infrastructure needs, whether in the cloud, in-country via BAO Edge, or a hybrid solution to meet your individual needs.
Managed Cloud Infrastructure
Provide full-spectrum support for all your
IT infrastructure needs
BAO Systems leverages our extensive cloud infrastructure experience and expertise to provide fully managed and secure cloud infrastructure support services. We bring best practices and automations optimized from our own Software-as-a-Service products and cloud-based application hosting services to streamline full end-to-end management of your cloud infrastructure – allowing your team to focus on delivery of business impact and value to your end users while we manage the day-to-day operations.
We are prepared to manage your cloud infrastructure wherever you need it, with experienced professionals in AWS, Azure and Google Cloud. Our team of Cloud Engineers is constantly researching and experimenting with new cloud offerings, ensuring that your cloud infrastructure remains relevant, secure and cost-effective.
Our Managed Cloud Infrastructure services provide full-spectrum support for all your IT infrastructure needs:
Provisioning and proactive management of your cloud infrastructure
Automated alerts and monitoring
Experienced professionals to manage operations and manage incidents
DevSecOps and automations to provide fast and reliable solutions
Security-first, compliance as code approach to ensure continuous compliance and risk management
Hybrid-Cloud Environments
Optimize cloud offerings to maximize your IT capabilities
While our Managed Cloud Infrastructure services are designed to optimize cloud offerings to maximize your IT capabilities, BAO Systems understands that real-world constraints necessitate pragmatic, customized solutions. Our Hybrid-Cloud services are designed to bring customized solutions to meet your individual business needs – from on-premises systems to private cloud, public cloud, and edge environments.
BAO System's Hybrid-Cloud solutions provide centralized management and administration of all your IT resources regardless of physical location under a unified umbrella, allowing you to focus on your mission and not your IT infrastructure. Our Hybrid-Cloud services, when combined with solutions such as BAO Edge (on-premise, hosted DHIS2) and BAO Analytics Platform (cloud-based data warehouse), can meet stringent privacy requirements requiring sensitive, patient-level data TO remain in-country, while leveraging robust, cloud-based data warehousing to consolidate data in the cloud from multiple edge devices to provide analytics and reporting on aggregated data.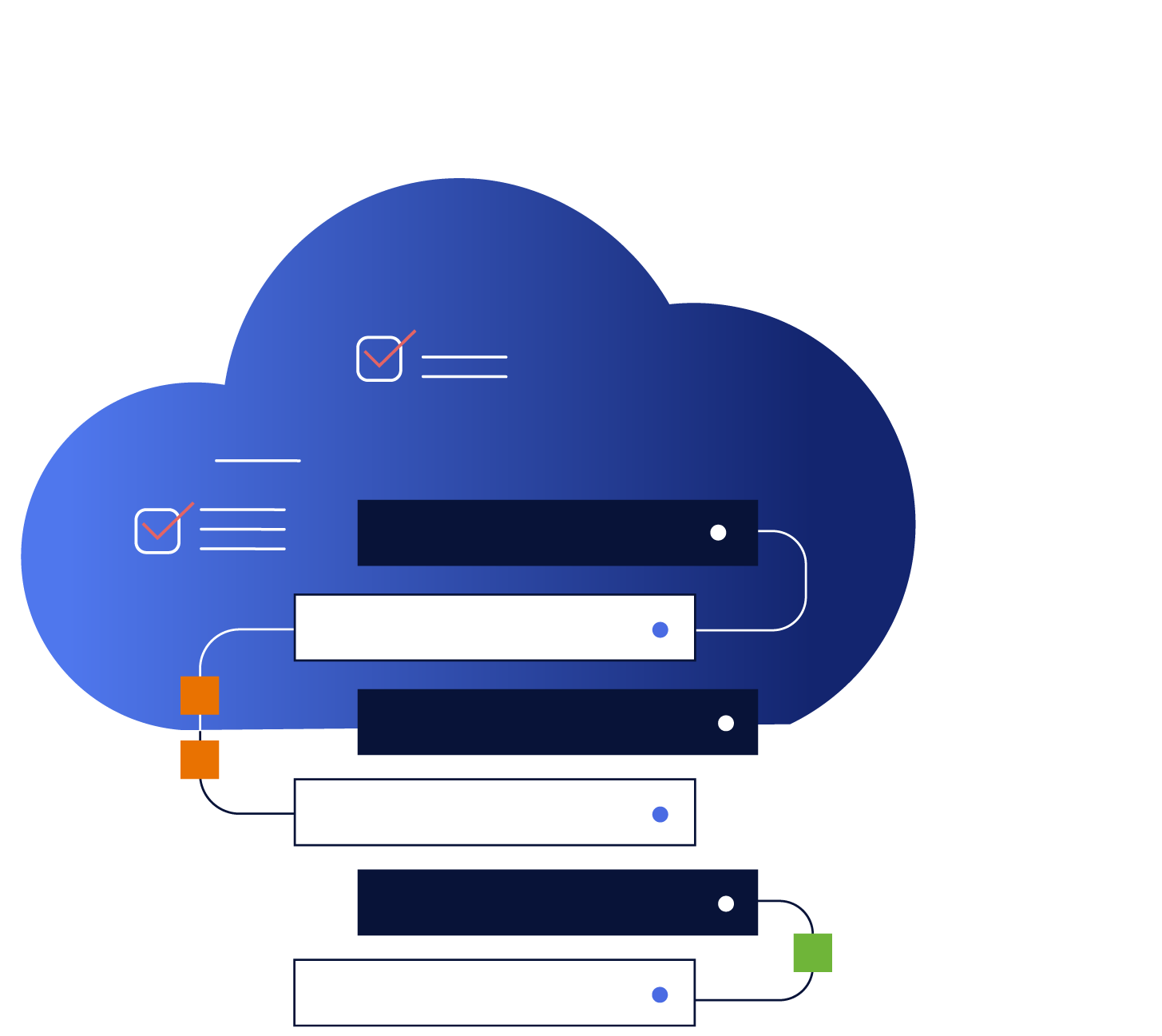 Hosting
Customize your application hosting needs
As the global leaders in cloud-based application hosting, BAO Systems brings our vast experience and best practices to ensure best-in-class hosting services for any of your application hosting needs. Paired with our Managed Cloud Infrastructure services, our Hosting services bring total peace of mind that all aspects of your application stack are secure, up-to-date, and actively monitored to ensure the best experience possible for end users. BAO Systems will work with you to customize your application hosting needs, to include end-to-end creation and maintenance of Continuous Integration / Continuous Deployment pipelines, containerization and orchestration, to ensure your code is deployed quickly, safely and reliably.
We are prepared to support your hosted application needs:
Patching and application administration support
Log monitoring and backup services
Advanced security scanning (such as Nessus and AppScan)
Compliance and audit support
Application monitoring through industry standard toolsets
Database administration
Application performance tuning
Advanced security services and compliance such as FISMA,

(FedRamp, etc.)

are available for customers that have higher security requirements

Documentation such as network architecture blueprints, contingency plans or other standard operating procedures can be developed to meet specific compliance or audit requirements
Systems and Security
Security integrated from the beginning
Cybersecurity threats, such as application and infrastructure vulnerabilities, are fast-evolving and increasingly complex. Risk mitigation starts in the design phase, as security principles and practices should be considered before any servers are deployed or before the first line of code is written. Baking security into the process from the onset ensures that security is not an afterthought or bolt-on component, but rather woven through the fabric of how systems are operationalized.  
Our Systems Engineering Team supports all servers, licensing, third party applications, and user administration throughout all environments. The team strives to improve the speed, reliability, and effectiveness of all systems and engages with stakeholders to deliver the best solution that meets all requirements. BAO Systems provides support and expertise related to governmental security and compliance requirements (e.g. FISMA, NIST SP 800-53) and assists in obtaining proper clearances (e.g. Authority to Operate (ATO)).